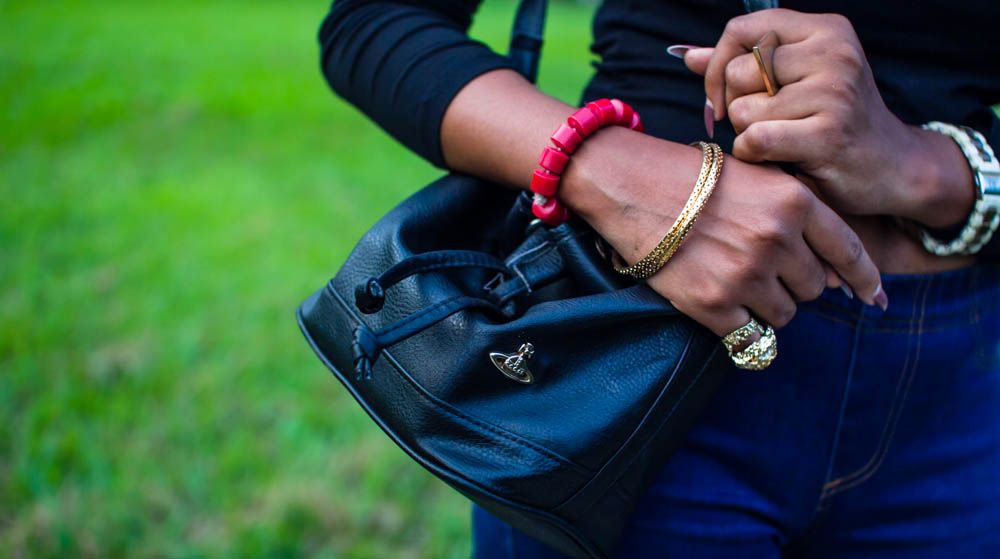 Hi All!
How did your weekend go? Mine went really well. Will be sharing my looks from the last two weekends today.
I wore this look two weeks ago, it was a Friday and I needed to have fun, my first stop was in Unilag where I hooked up with my Photographer Friend Lanre Ayilegbe who took these awesome photos then I went on my journey..lol! That evening was the Afrpolitan Vibes at Freedom park and it was so much fun, my new job kinda makes me discover these cool hangout spots and events, that's my second time attending and I loved it, its every 3rd Friday of the month so y'all should try to go to the next one, they have amazing live performances with a band and all and they sell palmwine in a calabash + the event is totally free! except the 200 you need to pay at freedom park gate.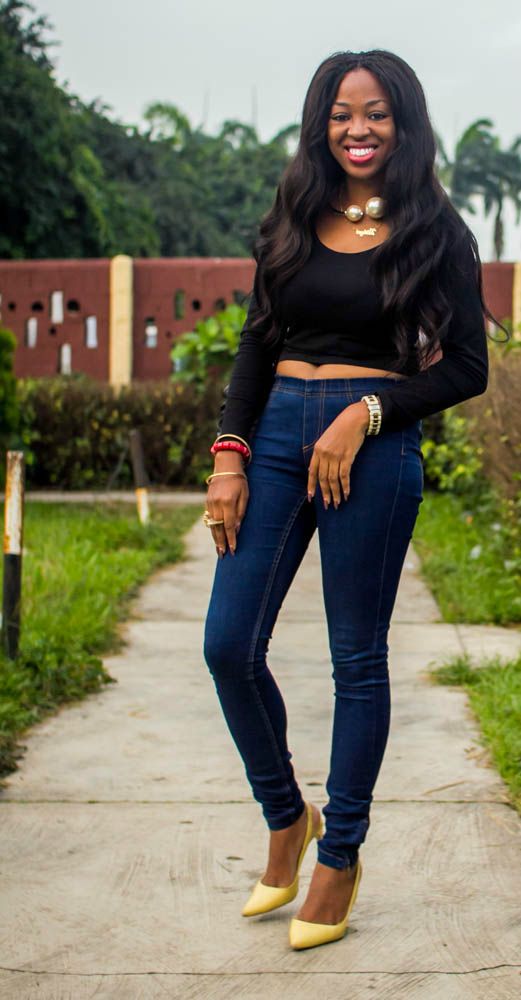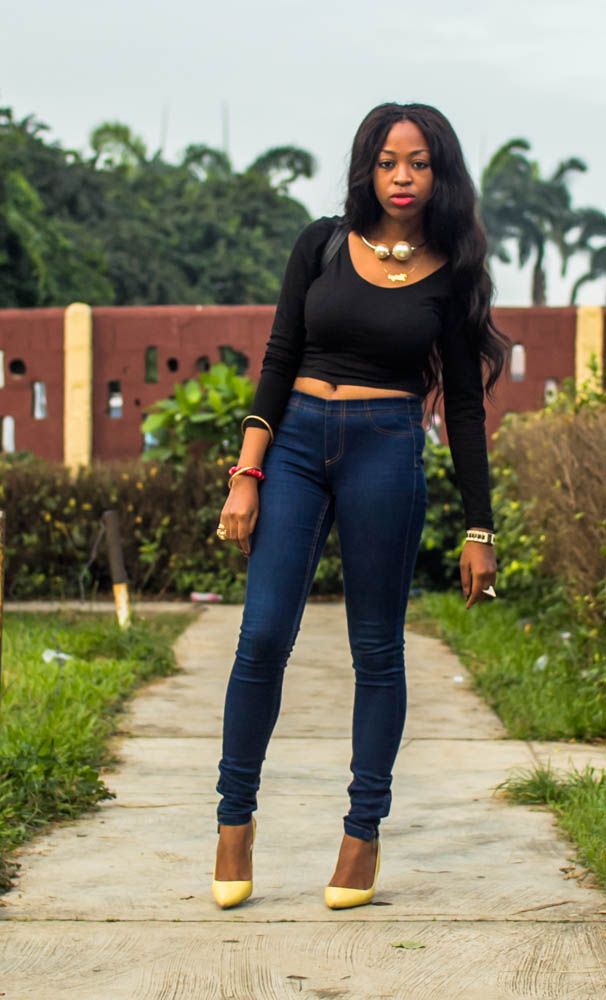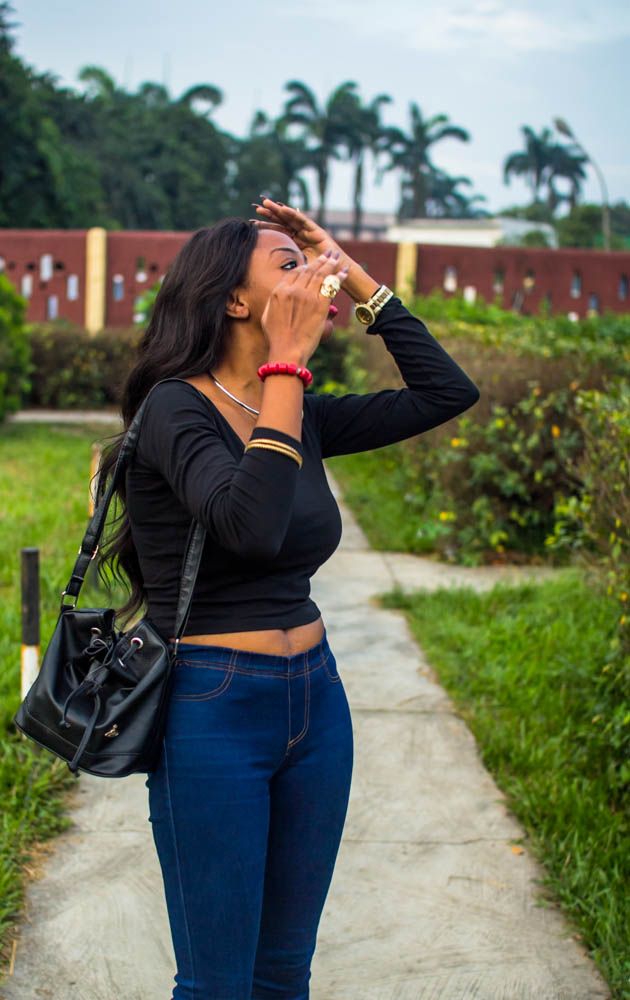 I believe I've been able to defeat my fear of showing off my big tummy with this croptop and high waist bottoms trend..lol! it didnt look so short in the mirror but these photos prove otherwise, still looks nice I guess. Went ahead to get one in different colors *don't judge me* Paired it with my ever faithful Jeggings, still looks good after all these years, one of those things I couldnt let go of after Uni and I think it looks even better than when I first got it.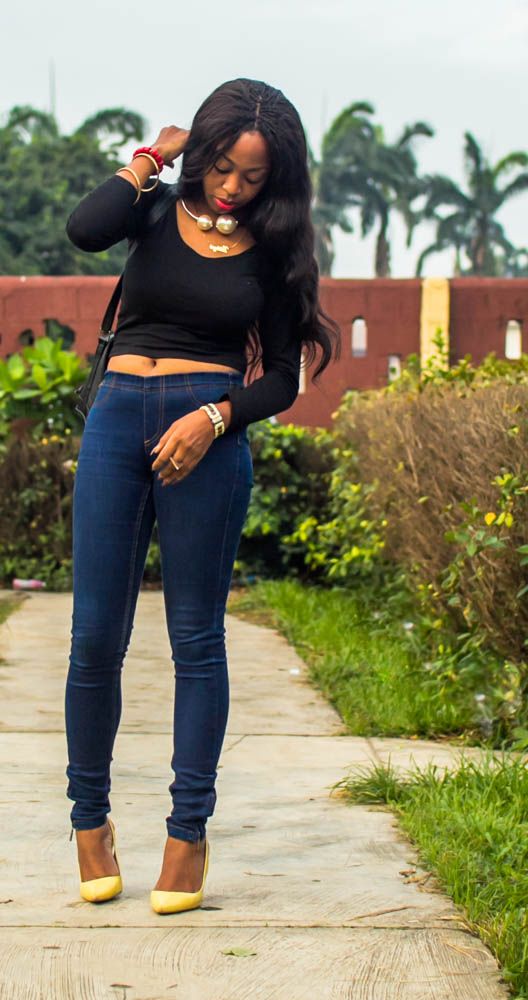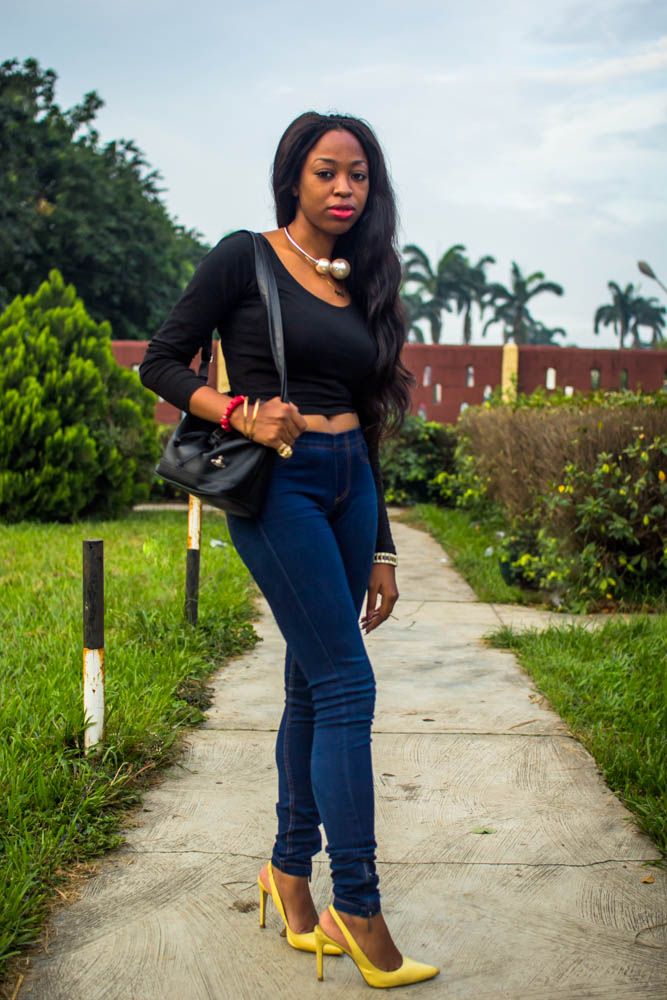 I accessorized with this Chanel Inspired choker I got from the Accessories2die4 launch party, my tribal beads, rings and my vintage Vivienne Westwood bucket bag, it made its debut appearance in my last post and you will be seeing alot of it just like my Zara slingback pointy pumps! yes its back..lol!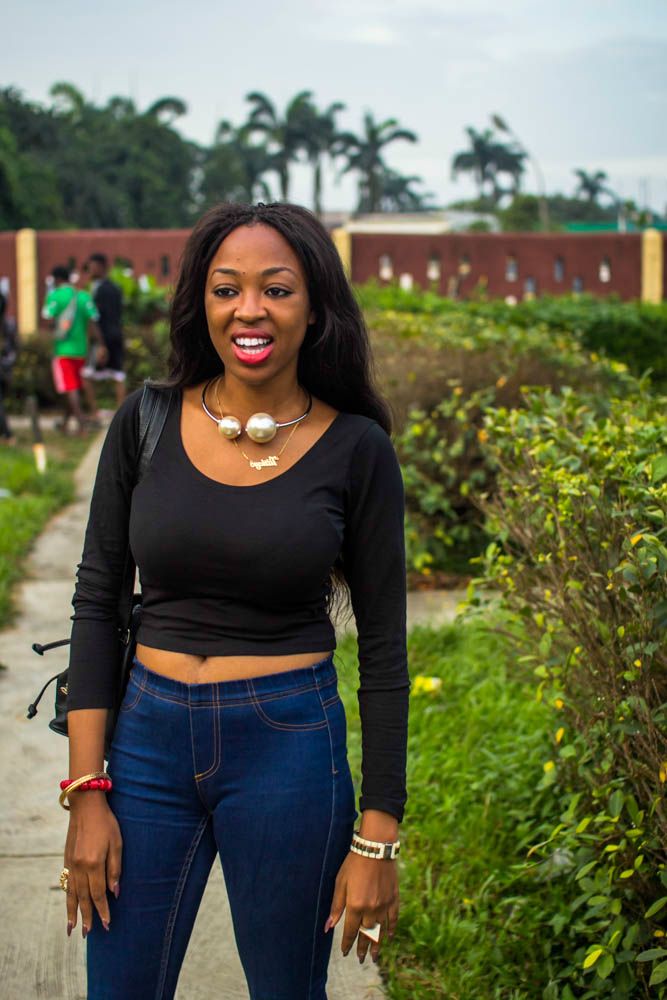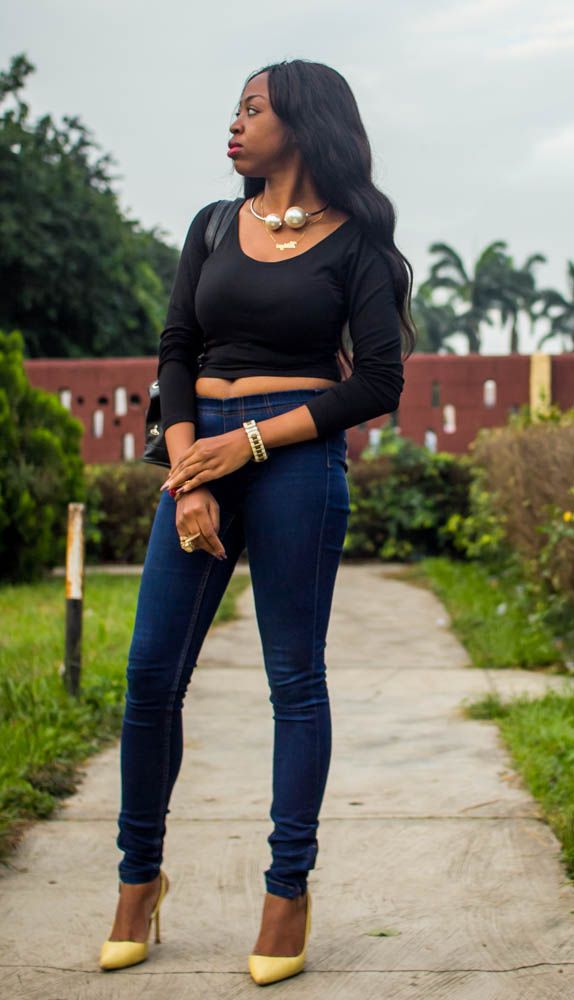 The next look was worn to my childhood friend, Toyosi's wedding. I bought 2yards of the *AsoEbi* which couldn't do much so the style had to look as simple and nice as possible, I saved this photo on my phone a long time ago hoping to make something similar if I found those kinda feathers but I didn't so I forgot about it till the wedding came up, went to the bridal section in Idumota, Lagos Island to hunt for feathers and I found these grey/silver type which is kinda similar and I used it instead and I guess it came out nice yeah.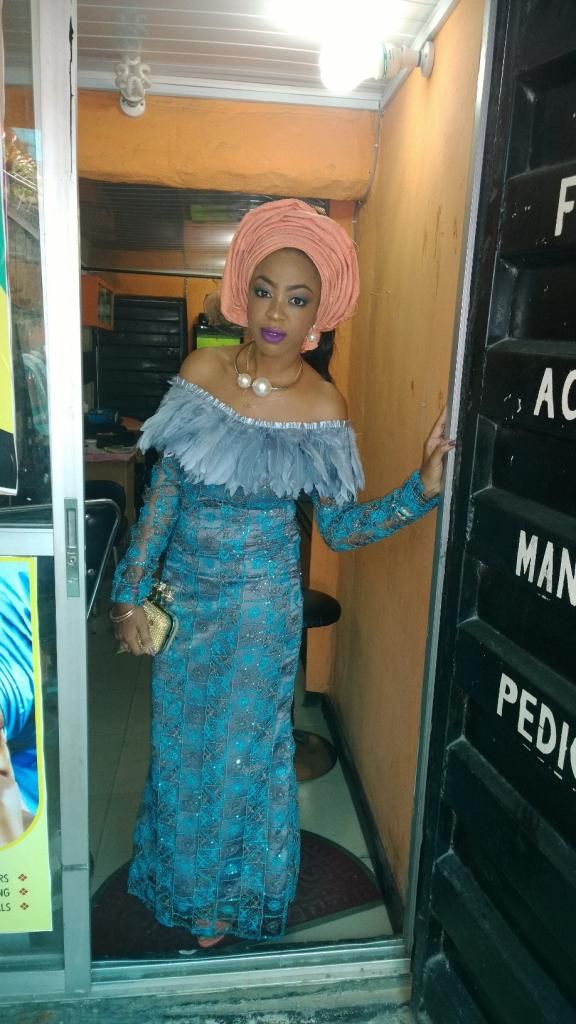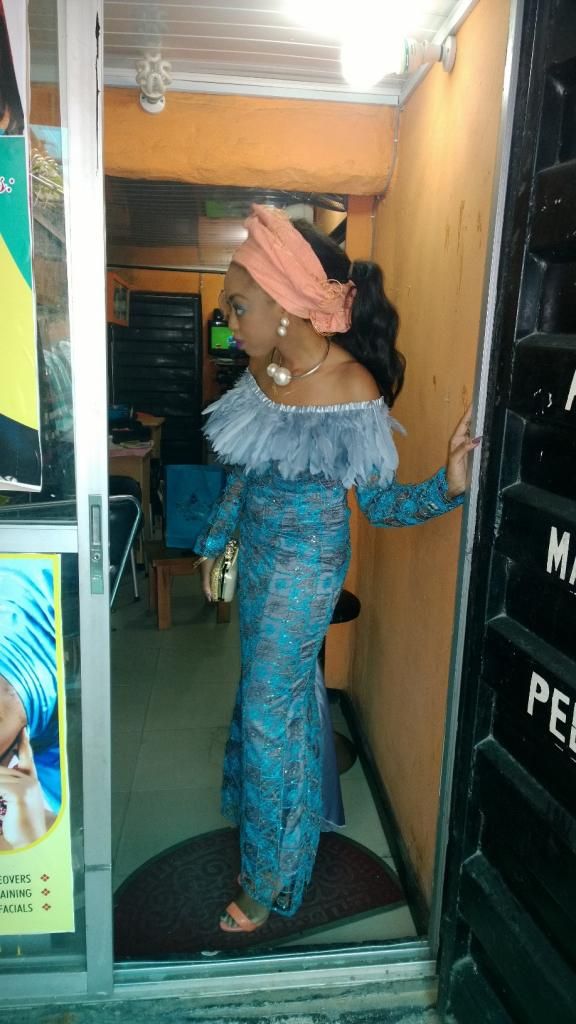 I had my make up done by my Friend Seyi, her make up studio is close to mine and I believe she did an amazing job, was skeptical when she suggested the purple lipstick but it turned out pretty nice. Wore my coral Steve Madden Marlenee sandals and it matched my *Aso-Oke head-tie perfectly, also wearing The Chanel Inspired choker here and I paired it with Pearl earrings.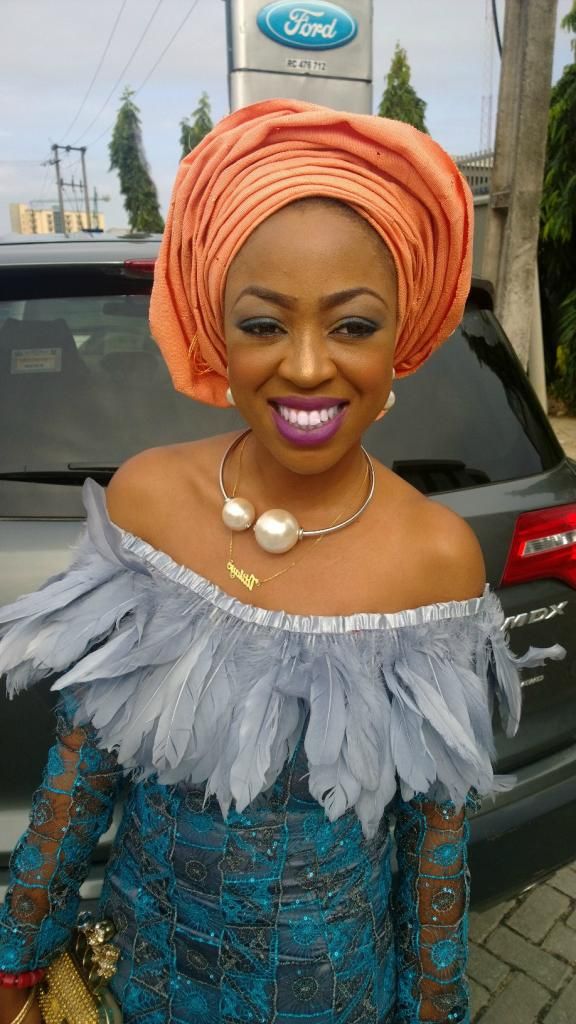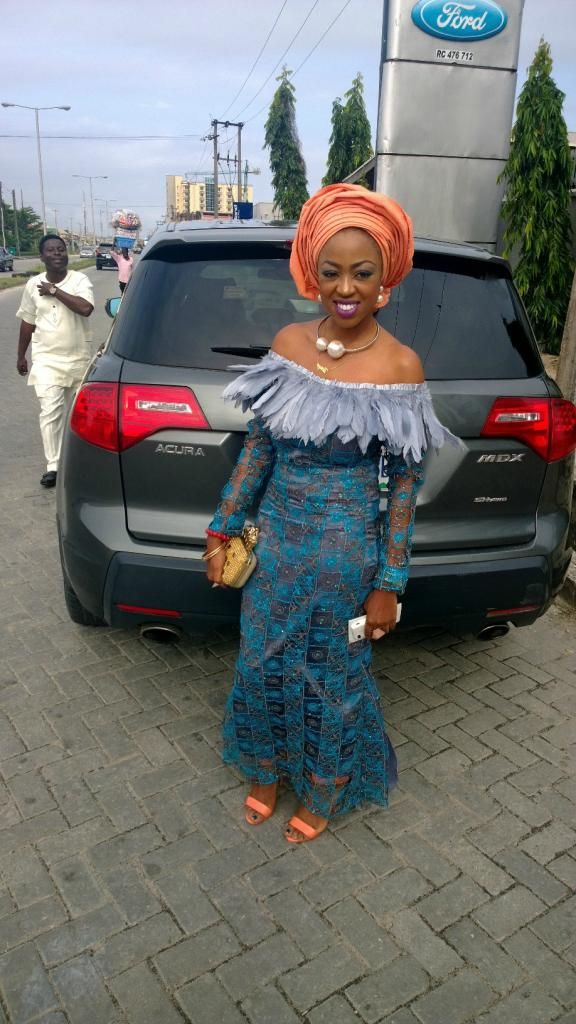 Thats all darlings. so which is your favorite look? Share your thoughts in the comment section below, will love to hear from you. Do have an amazingly productive and blessed week.
<3 @Imperfect_Verbalista