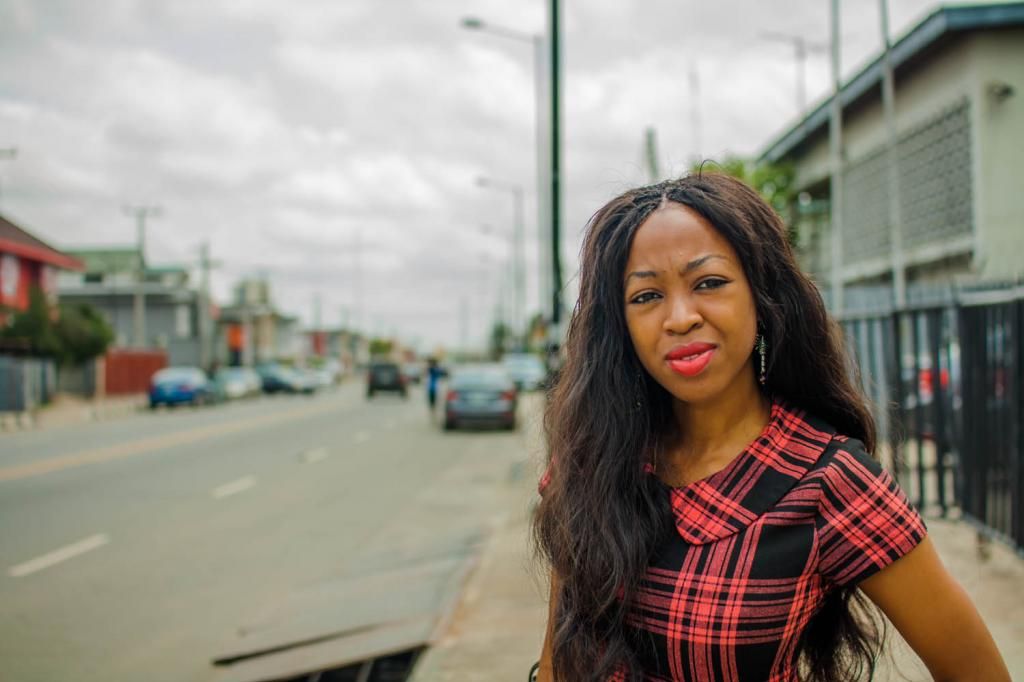 Hi Darlings!!! Its been a really long while, said I wasn't gonna come back with crappy photos and I think its possible, with the help of Lanre Ayilegbe we shall conquer! lol! Anyway how have you all been? Any new stories or testimonies of God's goodness in your lives?? I'm sure he has because he has been amazingly good in mine and I don't thank him enough, working on it though :)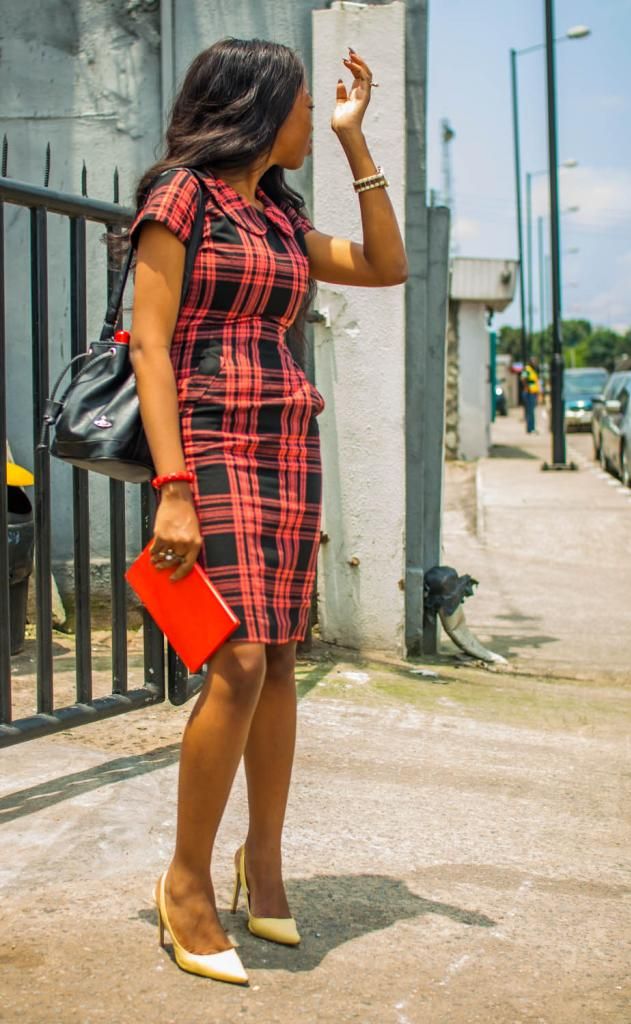 Took this photos on Sunday after church, told you Bode Thomas is my new runway..lol.
So I made this plaid dress in 2009 along with some other dresses for final year in Uni, I gave some out, some burned but this one stood the test of time and I'm still rocking it and I guess it still looks great right?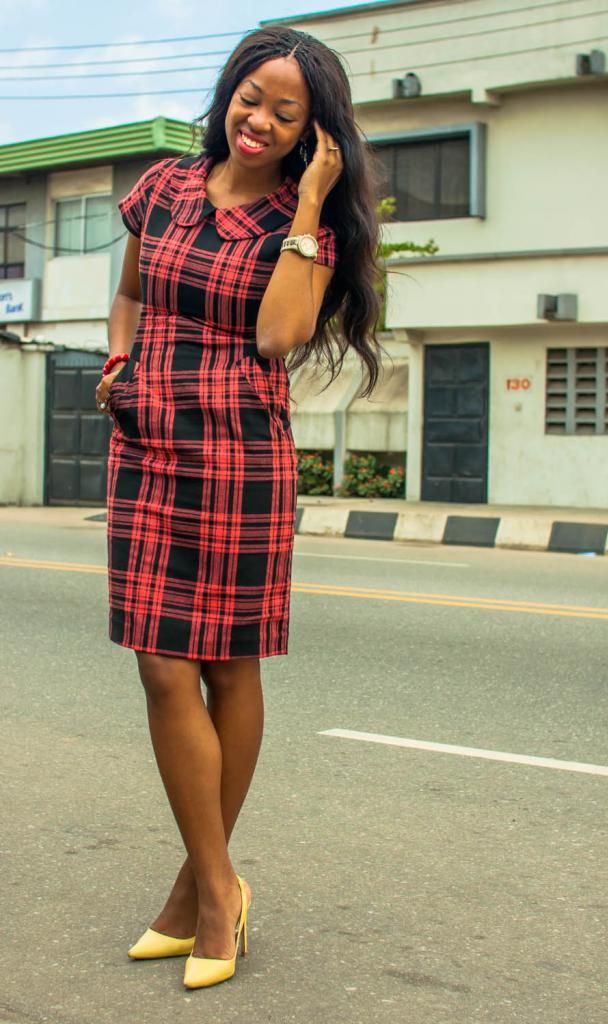 I took advantage of the last Zara sales and bought two beautiful shoes with the help of my dear friend Franky, this yellow sling back pointy pumps is one of them. The way I have been rocking these shoes ehn, one would think its the only pair in my closet. Those who follow me on InstaGram (@Imperfect_Verbalista) will notice it in all my new photos, well you can't blame me, they are super cute and comfy, My mum even asked me to get in all the colors, nawa! like she will pay for them..lol!
Checkout my gorgeous "Yams"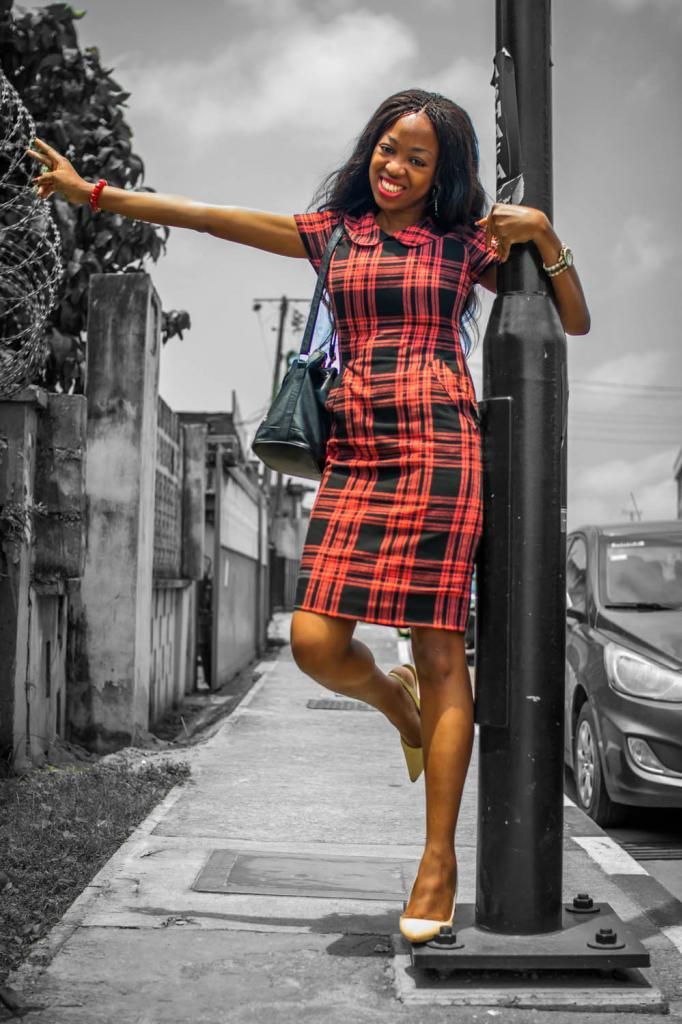 I cant believe I'm smiling this hard, I had a really hard couple of weeks but with God I pulled through. #ThankYouJesus!!!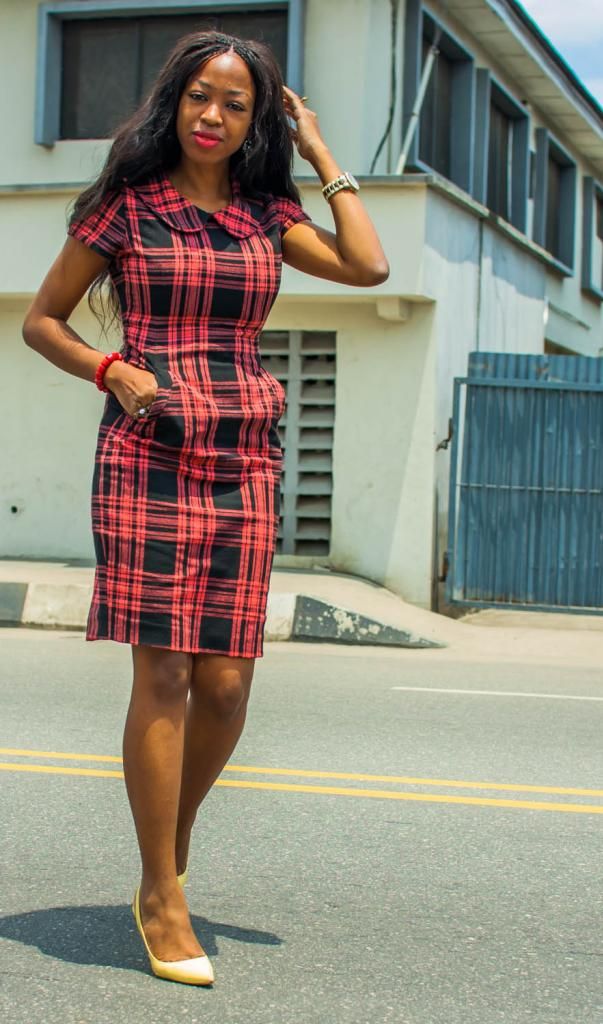 He captured my lame attempt at dancing, looks good regardless.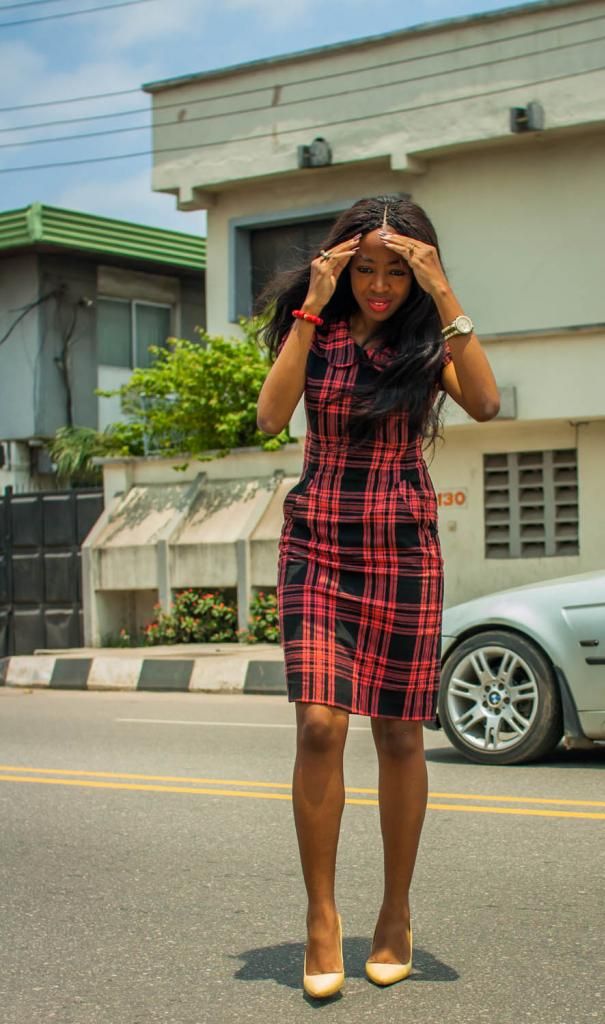 Please ignore my facial expressions, the sun was blazing hot!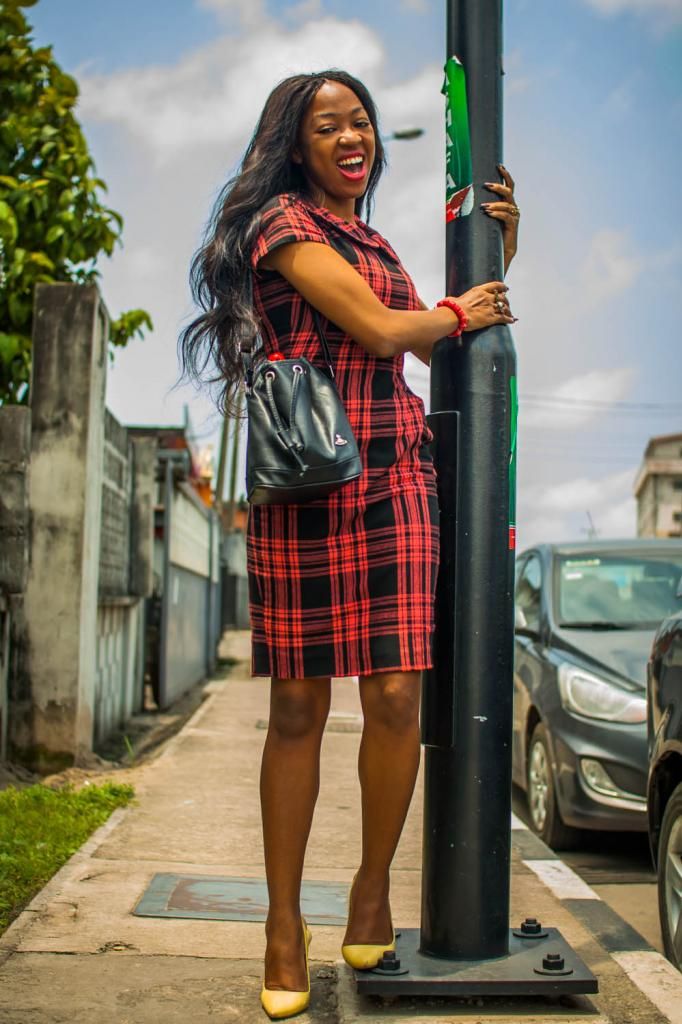 So that's it for today, I hope you liked it, please send your suggestions and drop your comments below, will be really appreciated, I love hearing from you guys. Have an amazing and blessed weekend.
Photo Credit: Lanre Ayilegbe Photography
...Dress: TITIBELO||Shoes: Zara||BucketBag: VivienneWestwood||Hair and Accessories: FrankyzJewels...
<3 @blaqueTHAY