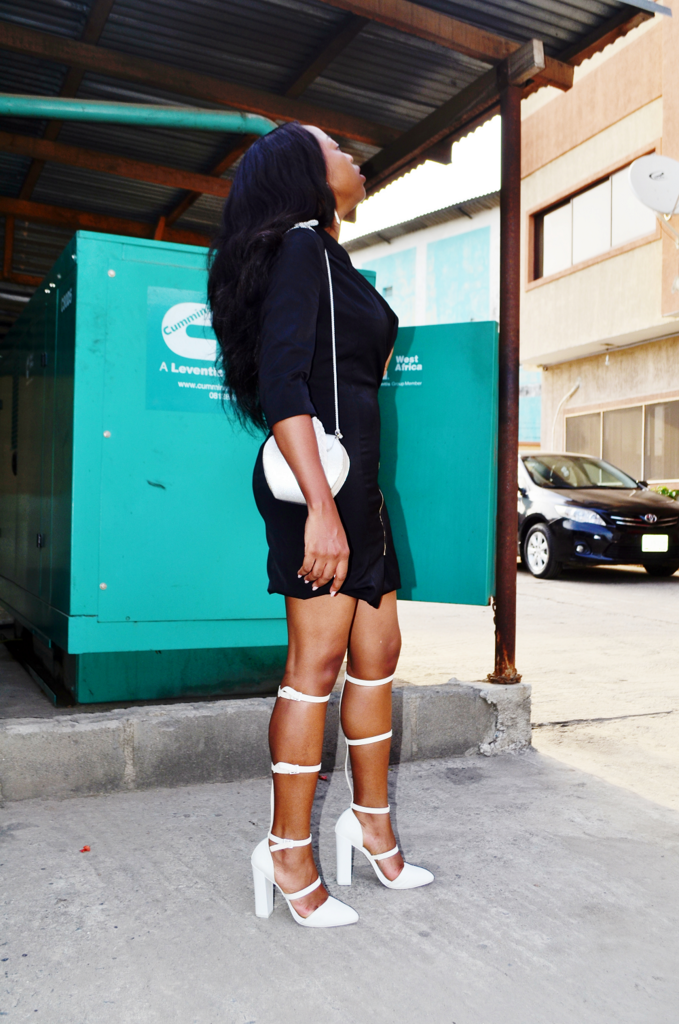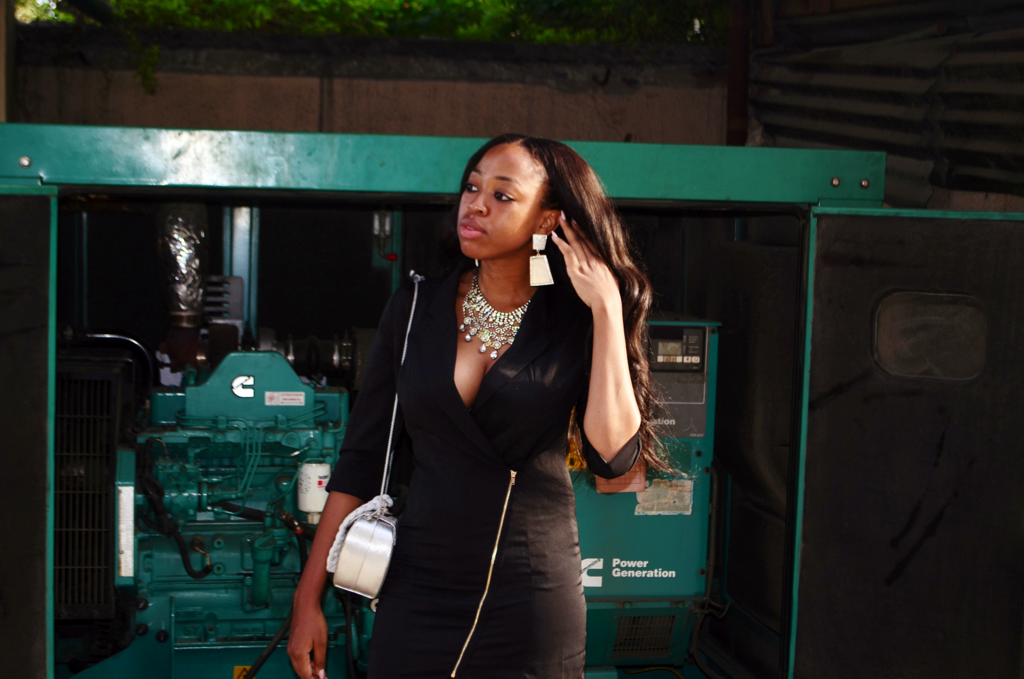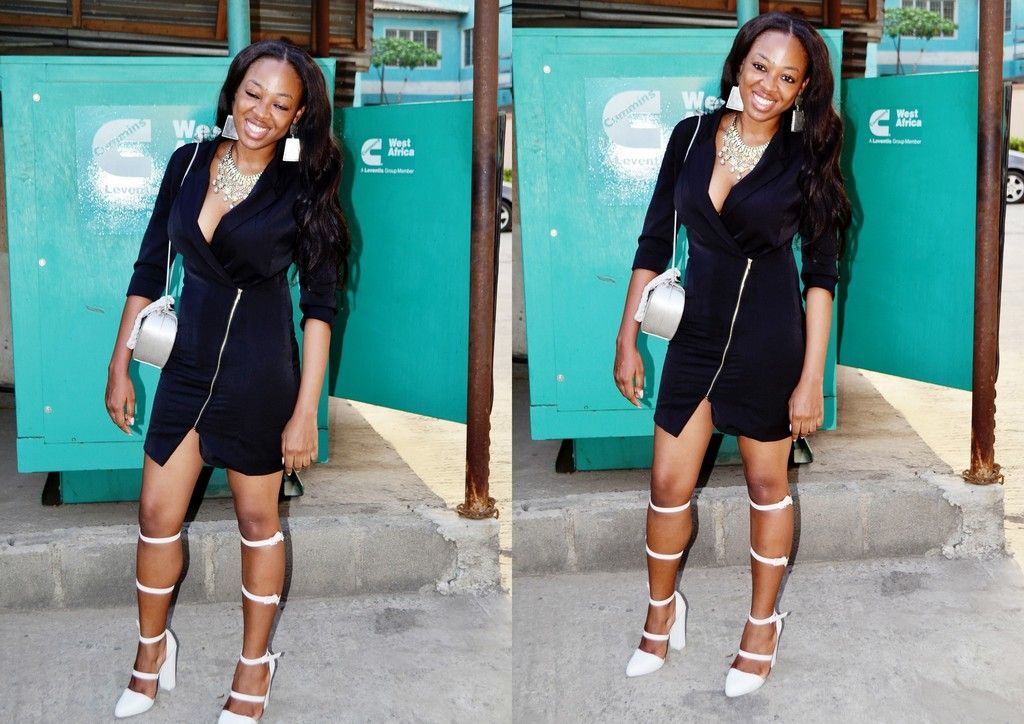 Hello Beautiful people! I hope your weekend went well. Mine was great, mixed work and play and I had way too much fun! My friends and I went for the "Before 30" TV Series premiere at Federal Palace Hotel on Friday evening then we decided to go clubbing from there and it was AMAZING! will share photos of my look in the next post.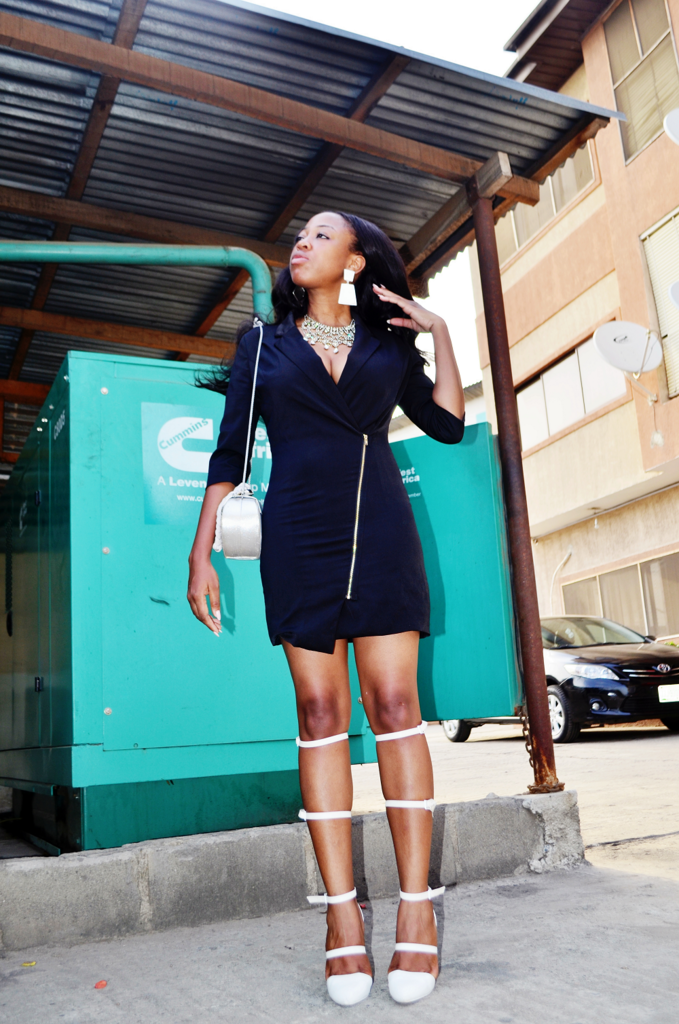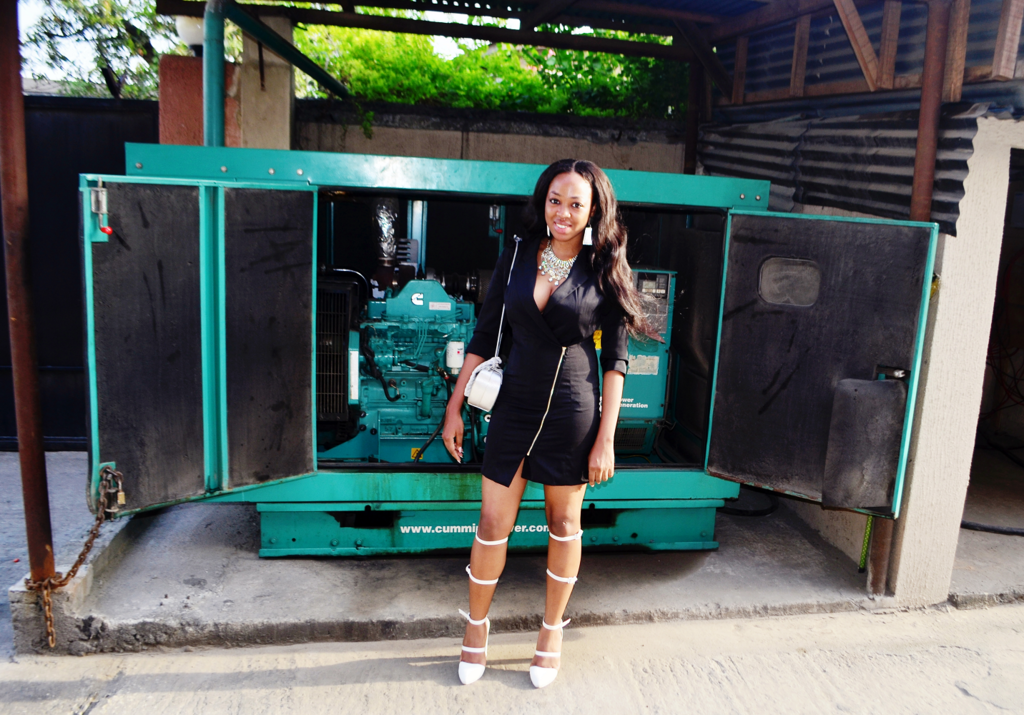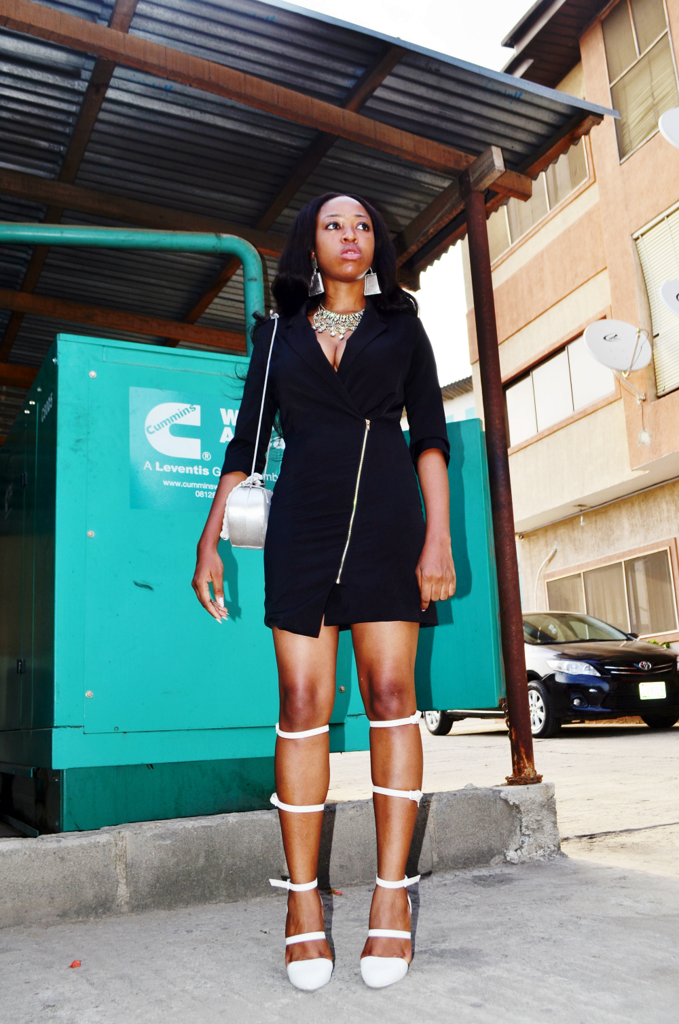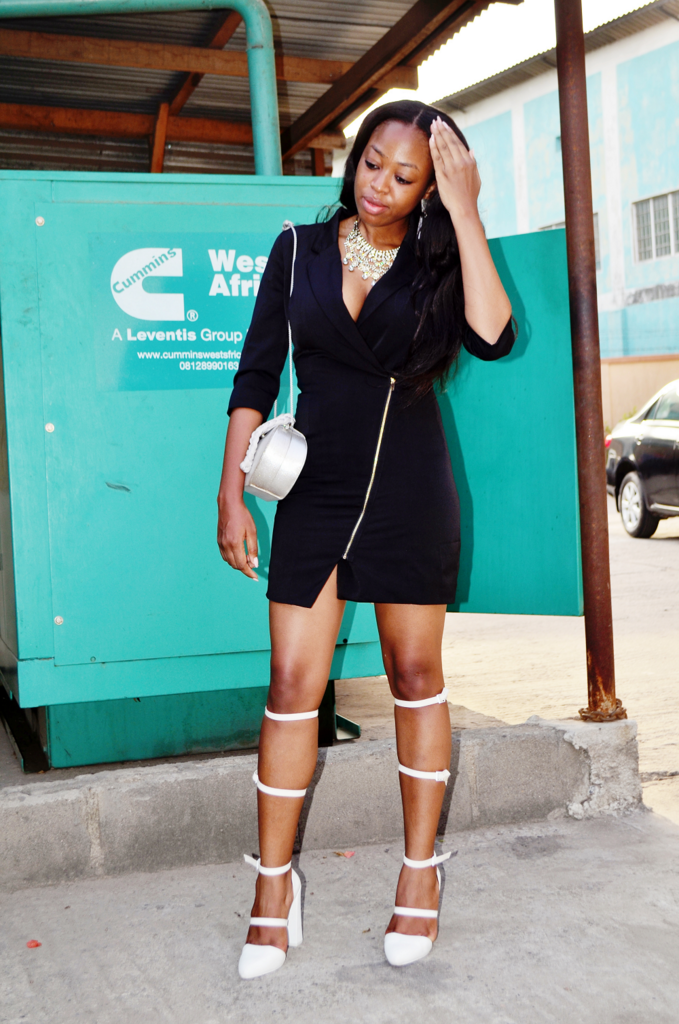 This is what I wore to the AMVCA (Without the shoes though). Funny thing is I was on the phone with my friend telling her I didn't want to go then my boss entered my office telling me he got tickets for us to attend the Pre-Party, Awards show and After party! I browsed through my wardrobe and thought of nothing then I remembered I had been eyein' a really nice peach/nude midi dress at Desire1709 store in Surulere the previous week, btw You should check them out, they have beautiful things! I told my friend to meet me at the store and I got the dress as we were about to leave I heard someone talk about a tuxedo dress and decided to try it, I loved how it looked and took both dresses. I got home put on the nude dress with the shoes and purse I imagined will go with it and wasn't feeling it anymore and decided to go with this one the very last minute. I didn't regret my decision.
The tuxedo dress is available in Black and White at the store in various sizes.
Will love to hear your thoughts on this look and where will you wear it to?
Love the feedback I got from the previous post, for those requesting the Jacket/Pants, its getting restocked soon! can't wait to buy it in more colors. Please don't forget to follow the blog on social media to keep up with the new posts and all updates;
Twitter: @I_Verbalista, Instagram: @Imperfect_Verbalista.
Photo Credit: Demola Mako for MakoGraphy
Have a blesed and productive week!
<3 @blaqueTHAY